Ganzfeld
audiovisual noise/drone/glitch/ambient
From music oscillating between ambient, noise, drone and glitch and tightly coupled visuals, aesthetically somewhere between Victor Vasarely and raster-noton, arises an immersive live performance that challenges the ear drums and retinas of the audience alike.
The performative audiovisual duo from Karlsruhe, formerly know as Brofist, consists of visual performer Patrick Borgeat and electronic musician Juan A. Romero. After playing in the controllerism ensemble Grainface and the live coding band Benoît and the Mandelbrots, Borgeat and Romero decided to take it a step further and merge their experience into audiovisual compositions.
Ganzfeld 0x01 received an Honorary Mention at Visual Music Live Contest 2015.
Some Previous Dates
August 4th 2021
Festival Exhibitronic @ Cinéma Odyssée
Strasbourg, FR
May 3rd 2019
Sound Days @ Great Amber
With kind support by Goethe Institut
Liepāja, LV
Jul. 7th 2016
Workshop & Performance @ Medialab Prado
Madrid, ES
Sep. 29th 2015
elektrosmog 022 at zeitraumexit
Mannheim, DE
Jul. 9th 2015
Support for Thought Forms at Jubez
Karlsruhe, DE
Jun. 20th 2015
Zeitverschwendung at E-Werk
Freiburg, DE
Mar. 20th 2015
B-Seite Festival at zeitraumexit
Mannheim, DE
Mar. 6th 2015
Neone w. Aluphobia, Friday Dunard and others …
Prague, CZ
Feb. 2nd 2015
Loft w. Cole Ingraham, Stefan Schultze and others …
Cologne, DE
Jan. 17th 2015
Algorave @ Jubez
Karlsruhe, DE
Sep. 13th 2014
IMA_lounge at ZKM w. Rashad Becker and Bill Kouligas
Karlsruhe, DE
Contact
For booking/media requests or any other inquiries please send a mail to Patrick.
We're also on Facebook, you can contact us there as well.
Patrick Borgeat
Rintheimer Str. 58
76131 Karlsruhe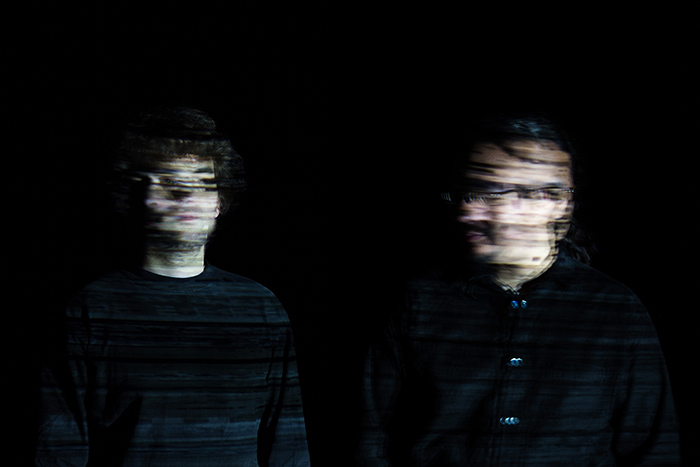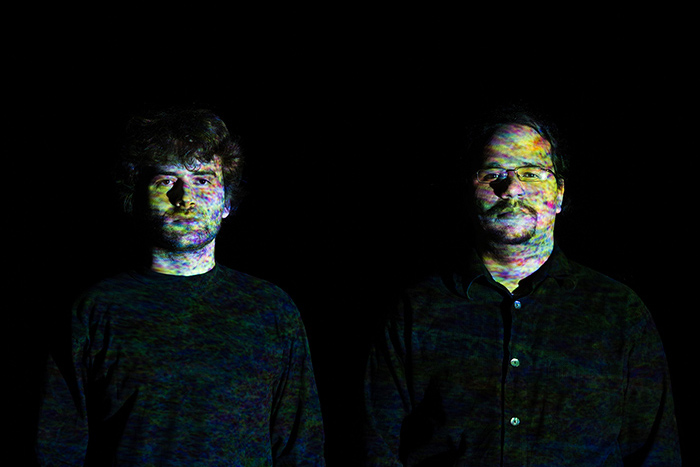 Photos by Daniel Bollinger